Mazak Live Tooling

Live & Static Tools

Lyndex-Nikken/Mimatic live tooling line accommodates Mazak Nexus QTN, QTS, SQT, Hyper Quadrex Series, Multiplex and Cyberturn machines.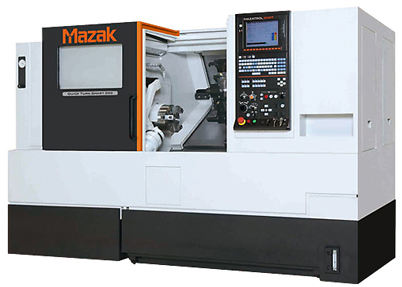 NEW! Live tools for Mazak Quick Turn Smart 200/250M and 300/350M now available!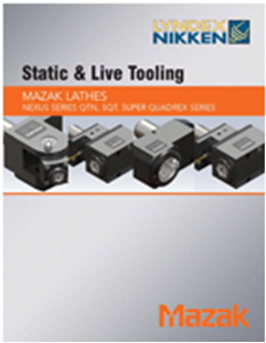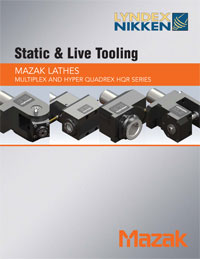 We can conceive a solution for your every need
Our live tools offering includes: axial, radial, offset and adjustable drill or mill heads with or without internal coolant feed, with single or dual output, for high torque transmission and speeds.
Our design engineers adopt a very creative strategy and are able to conceive a customized solution for your every need.
At the forefront of technology and quality
Designed and built by Mimatic Tool Systems in Germany, our live tools are only made of very high quality components which allow them to perform with outstanding performance and exceed manufacturing requirements.
highly precise bearing technology
specially optimized gears guarantee an excellent and smooth run
high torque transmission, rigidity and RPMs
highest concentricity and facing accuracy inferior to 3 microns
high pressure seals and labyrinth seals protect the bearings from dirt and coolant